BRIDGEWATER STREET UNITED METHODIST MISSION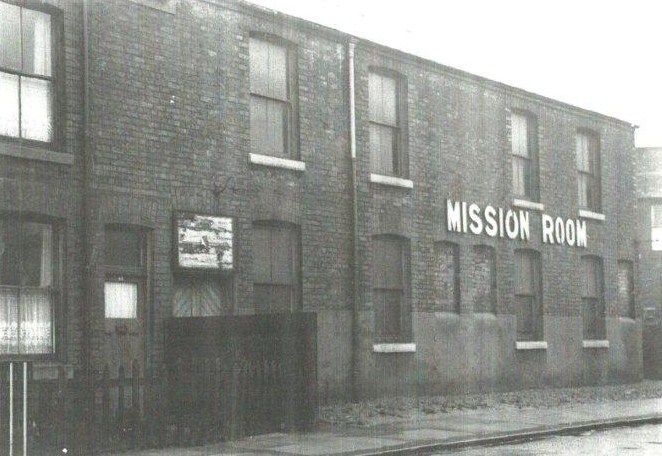 Before the redevelopment of Bridgewater Street in the mid to late sixties, there stood a mission room for the members of the United Methodist Church, which was situated close to the junction with New Lane,Winton.

With the closure of the mission rooms the Roll of Honour which contained the names of 43 members of its congregation was donated to the former Monks Hall Museum for safe keeping. As well as the main roll, an individual memorial was produced and dedicated to two brothers, William and Leonard Hinde Worsley of New Lane Winton, who were closely associated with the Mission, both men served with the Lancashire Fusiliers and unfortunately lost their lives within weeks of each other during the battle of the Somme.

Eccles & Patricroft Journal, Friday 28th July 1916.

Eccles & Patricroft Journal, Friday 18 August 1916.

I stumbled across the fate of these two men purely by accident, whilst I was doing some research into a member of my own family who had been killed in the Great War. Although I am not directly related to these men, I was astonished to find out that they once resided in my family home, it was at this point that I decided to research as much as possible into their lives.

Leonard and William have no known graves but their names like thousands of others are etched and commemorated on the Theipval Memorial.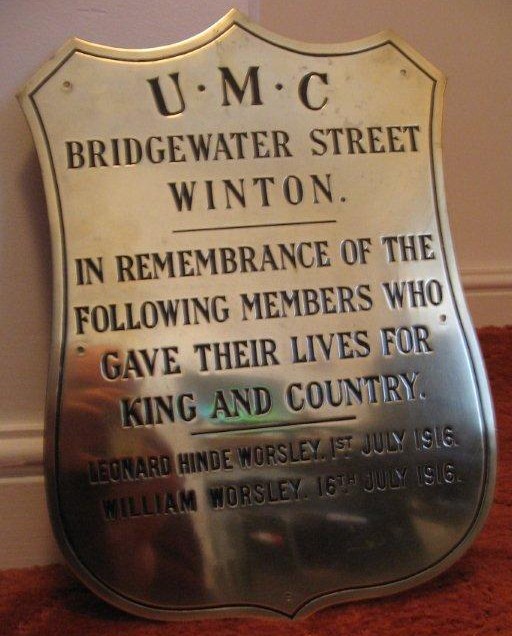 The Roll of Honour for the Bridgewater Street Mission is now under the care of Salford Museum and Art Gallery, the Crescent, Salford.

__________________________________